Main content starts here, tab to start navigating
Menus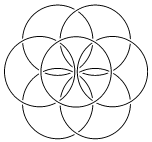 Available for delivery too
Appetizers
Grilled Artichoke

whole grilled artichoke served with Lemon Aioli

$15

French Onion soup

Classic French Onion Soup, crisp Crouton topped with melted Gruyere cheese.

$12

Fish chips

Crispy White Lightning bait served with citrus tartare sauce

$18

Hand cut Steak Tartare

Garlic oil, shallots, capers, quail egg, sourdough toast

$19

Shrimp Toast

Whole shrimp sautéed in chili and garlic on sourdough toast

$22

Tuna Tartare

fresh Bluefin Tuna, avocado, crispy shallots, sou mustard dressing

$22

Miso eggplant

miso-glazed Japanese eggplant, pomegranates

$18

Razor Clams Pasta

Rotini pasta, razor clams, preserved lemon, roasted garlic, chives, caviar

$24

Bowl of Mussels

classic steamed Mussels, Fennel, shallots, garlic and white wine served with grilled sourdough bread

$21

Charred Octopus

Grilled Octopus, roasted pepper agro dulce, crispy potatoes, black garlic puree, roasted piquillo pepper.

$24

Smoked Salmon Flatbread

Smoked salmon, Creme Fresh, chives, dill, shallots on a crisp Flatbread.

$18

Wild Mushrooms and Truffle Flatbread

Sauteed wild Mushrooms, Goats cheese, a Flatbread topped with truffle oil and chives.

$17
Salads
Burrata and Tomato salad

Mixed Heirloom Tomatoes, Basil, wild strawberries, fennel pollen, champagne dressing, balsamic Glaze.

$19

Cesar salad

Romaine, house Cesar dressing, Aged Parmesan, torns croutons.

$18

Brussels and Kale Salad

Shaved Brussels sprouts, Tuscan Kale, green Apple, Pecorino cheese, Red Wine dressing

$18

Fig and frise salad

mission figs, frise salad, feta cheese, balsamic glaze

$18
Pasta
Veggie Farfale

season garden vegetable, farfalle pasta finished with aged parmesan and basil oil

$24

Short Rib Cavatelli

Braised short rib, cavatelli pasta, topped with sheep's ricotta

$28

Linguini and small clams

linguini pasta, cockle clams, preserved lemon, chili, garlic, white wine

$29
Main
Roasted cauliflower

roasted grilled and cauliflower puree, zaatar, preserved lemon, roasted garlic

$25

Pan Seared Skate

Pan seared Skate fish, Citrus beurre blanc, capers, sautéed spinach

$30

Grilled Branzino

Grilled butterflied Branzino, capers, oreganatta

$34

Consulate Burger

8oz Burger grilled to perfection, caramelized Onions, Goats cheese, Lettuce, Tomato on a Brioche bun

$25

Brick chicken

deboned and seared half chicken served with spinach and salsa Verde

$29

Steak Frites

Grilled Hanger Steak, Rosemary French fries, Peppercorn sauce

$36

Korean BBQ Steak

8oz Bohemian steak cut, Korean BBQ sauce, served with salted sesame cucumbers

$33

Grilled Rib Eye

14oz Ribeye Steak, grilled to perfection, roasted herb Fingerlings, Broccolini, served with chimichurri sauce.

$43

Tomahawk Steak for 2

32oz grilled tomahawk steak, roasted herb Fingerling Potatoes, Broccolini, served with Chimichurri sauce

$112
Sides
$9
Roasted Herb Fingerling Potatoes

$9

Grilled Brocolini, Preserved Lemon

$9

Crispy Maitake Mushrooms, Harissa Aioli

$9

Fried Onion (lotus flower)

$9

French fries

$9
Desserts
$12
Cream Brulee

Classic Vanilla Creme Brulee

$12

Tres Leches, Strawberries, Cookie Crisp

Our version of Tres Leches, Condensed Milk, Evaporated Milk, Coconut Cream, served with Strawberries and Cookie Crisp.

$12

Chocolate Molten Lava Cake

Warm Chocolate cake with a melted center served with Vanilla Ice Cream and berries

$12

Apple Tart, Cinnamon Ice Cream, Salted Caramel

CRisp Apple Tart served with Cinnamon Ice Cream, topped with Salted Caramel.

$12
Consuming raw or undercooked meats, poultry, seafood, shellfish or eggs may increase your risk of foodborne illness.
Open 4pm - 9pm
cocktails $12
(Manhattan, Negroni, Old Fashioned)
WINE BY BOTTLE
Sparkling Wine
Poema, Cava Extra Dry Metodo Tradicional, Spain NV $25
Bouvet Ladubay, Excellence Brut Rose, France NV $30
G.H. Mumm Champagne Brut Mumm Grand Cardon, France $75
Rose
Maison Saleya, Cotes de Provence Rose, France 2108 $30
White Wine
Vino Verde, Cazas Novas, Portugal 2018 $25
Gruner Veltliner, Landhaus Mayer, Austria 2018 $30
Dry Riesling, Hermann J. Wiemer, Seneca Lake, New York 2018 $25
Chardonnay, Davis Bynum Winery, Russian River Valley 2017 $35
Gavi, Villa Sparina, Italy 2018 $35
Sancerre, Andre Dezat, Loire Valley, France 2018 $45
Petite Chablis, Domaine Alan Geoffroy, France 2018 $55
Red Whine
Cotes du Rhone, La Renjardiere, France 2016 $25
Montepulciano d'Abruzzo, Valon, Italy 2015 $30
Domaines Dominique Piron, Beaujolais Villages, France 2018 $25
Malbec Reserva, Bodega Norton, Mendoza, Argentina 2017 $30
Rioja Reserva, Montecillo, Spain 2012 $30
Pinot Noir, 60 Souls, Willamette Valley, Oregon 2015 $40
Cabernet Sauvignon Reserve, Waterbrook Winery, Columbia Valley 2014 $40
Chateau Tauzinat Hermitage, Sait Emilion Grand Cru, Bordeaux, France 2011 $60
Beet and Gin cured Salmon

Avocado, radishes, pea shoots, beets, watercress

$17

House Made Granola

mixed berries, Acai puree, banana coconut

$16

Croque Monsieur

crisp ham and cheese toast, house bechamel sauce, served with salad

$18

Blueberry cast iron pancakes

Fluffy, Vermont organic maple syrup, whipped flavored creme fresh.

$19

Mommy's Grilled cheese

Humboldt fog, American, brie cheese, tomato on a grilled sourdough bread

$17

Shrimp and Grits

Sauteed whole shrimp in creole sauce over creamy Carolina grits, topped with crispy shallots

$21

Eggs Benedict

smoked salmon or classic ham, toasted muffing, espelette hollandaise

$19

Nutella French Toast

Seared brioche french toast, topped with Nutella and strawberries

$17

Burrata and Tomato salad

Heirloom Tomatoes, local burrata cheese, wild strawberries, fennel pollen, thorn croutons, white champagne dressing

$18

Kale and Brussels

Apple batonee, shaved sprouts, Kale, shaved pecorino cheese

$18

The Consulate Omelette

Caramelized onions, Boursin goat cheese, sauteed wild mushrooms, served with potatoes

$17

Hangover Burger

8 oz perfect grilled, caramelized bourbon onions, blue cheese, sunny side egg, lettuce, tomato, pickles. Served with cut fries

$25

Steak N' Eggs

Grilled skirt steak, herb roasted potatoes, sunny side up eggs, chimichurri

$31

Avocado and salmon toast

avocado, puree, smoked salmon topped with a poached egg

$18

Consulate breakfast

two eggs any style, bacon, sausage, potatoes

$19

Grilled Tuna Sandwich

basil mayonnaise, balsamic glaze, avocado, onions

$22
Sides

$9

Herb Roasted Potatoes

Thick hand cut Country Bacon

Creamy Grits

Grilled sausage
*Consuming raw or undercooked meats, poultry, seafood, shellfish or eggs may increase your risk of foodborne illness.