Main content starts here, tab to start navigating
Menus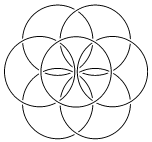 NOW OPEN FOR LUNCH!
11 am to 4 pm
Apetizers
French Onion Soup

Gruyere cheese, croutons

$12

Truffle mushroom flatbread

sauteed wild mushrooms, goat cheese, mozzarella, truffle oil

$13

Smoked Salmon flatbread

smoked salmon, Fromage blanc

$13

Grilled Artichokes

lemon aioli

$11
Salads
add: chicken $5, salmon $7, shrimp $8
Burrata

heirloom tomatoes, burrata cheese, basil, fennel pollen, strawberries

$15

Kale and Brussels Sprouts

baby kale, curly kale, shaved brussels sprouts, pecorino cheese, green apple, red wine dressing

$14

Cesar

baby romaine, white anchovies, croutons, Cesar dressing, parmesan

$14

Chinese Chicken Salad

napa cabbage, romaine, carrots, scallions, basil, cilantro, peanuts, crispy wonton, grilled chicken, sesame dressing

$16
Main
Consulate Burger

6oz patty, caramelized onions, goat cheese, pickles, lettuce, tomato, brioche bun

$17

Steak Frites

rosemary fries, peppercorn sauce

$24

Grilled tuna sandwich

basil mayonnaise, balsamic glaze, avocado, tomato

$17

Croque Monsieur

ham & cheese toast, bechamel served with salad

$15

Wild mushroom truffle pasta

fettuccini light creme sauce, truffle oil

$19

Buffalo chicken sandwich

crispy chicken cutlet, buffalo sauce, bleu cheese, pickle

$16
Appetizers
Grilled Artichoke

whole grilled artichoke served with Lemon Aioli

$15

French Onion soup

Classic French Onion Soup, crisp Crouton topped with melted Gruyere cheese.

$12

Roasted Baby Rainbow beets

Herb goats cheese, beet powder, microgreens, balsamic glaze

$15

Hand cut Steak Tartare

Garlic oil, shallots, capers, quail egg, sourdough toast

$19

Blood orange Fluke Crudo

Citrus segments, yuzu and blood orange dressing, chili oil crispy garlic chips

$18

Scallop Tartare

Sashimi style sliced scallops, Aleppo oil, pickled onions, crispy shallots, shiso leaves

$18

Shrimp Toast

Whole shrimp sautéed in chili and garlic on sourdough toast

$22

Bowl of Mussels

classic steamed Mussels, Fennel, shallots, garlic and white wine served with grilled sourdough bread

$21

Charred Octopus

Grilled Octopus, roasted pepper agro dulce, crispy potatoes, black garlic puree, roasted piquillo pepper.

$24

Smoked Salmon Flatbread

Smoked salmon, Creme Fresh, chives, dill, shallots on a crisp Flatbread.

$18

Wild Mushrooms and Truffle Flatbread

Sauteed wild Mushrooms, Goats cheese, a Flatbread topped with truffle oil and chives.

$17

Carrots 3 way

Glazed Rainbow Carrots, Carrot puree, Carrot ginger sauce, toasted farro, maple chili glaze, Fomage Blanc

$18
Salads
Burrata and Tomato salad

Mixed Heirloom Tomatoes, Basil, wild strawberries, fennel pollen, champagne dressing, balsamic Glaze.

$19

Cesar salad

Romaine, house Cesar dressing, Aged Parmesan, torns croutons.

$18

Brussels and Kale Salad

Shaved Brussels sprouts, Tuscan Kale, green Apple, Pecorino cheese, Red Wine dressing

$18
Pasta
Wild Mushrooms and Truffle pasta

Fettuccine with mixed wild mushrooms, light cream sauce, peas finished with truffle oil and Aged Parmesan

$26

Short Rib Cavatelli

Braised short rib, cavatelli pasta, topped with sheep's ricotta

$28

Sardines and Spaghetti

Spaghetti Pasta, Fennel Dill cream, sardines, Raisins, Garlic crumbs

$29
Main
Pan Seared Skate

Pan seared Skate fish, Citrus beurre blanc, capers, sautéed spinach

$30

Seared Branzino

Pan-seared Branzino fillet, Salsa Verde, Parsnip puree, Poached Turnips

$32

Consulate Burger

8oz Burger grilled to perfection, caramelized Onions, Goats cheese, Lettuce, Tomato on a Brioche bun

$25

Roasted Herb Chicken

Half roasted organic Chicken, herb roasted Potatoes, Broccolini, Chicken jus

$29

Steak Frites

Grilled Hanger Steak, Rosemary French fries, Peppercorn sauce

$35

Grilled Rib Eye

14oz Ribeye Steak, grilled to perfection, roasted herb Fingerlings, Broccolini, served with chimichurri sauce.

$43

Tomahawk Steak for 2

32oz grilled tomahawk steak, roasted herb Fingerling Potatoes, Broccolini, served with Chimichurri sauce

$112

Roasted Herb Chicken for 2

Roasted whole Herb Chicken, served with Fingerling Potatoes, Broccolini and Chicken Jus.

$49
Sides
$9
Roasted Herb Fingerling Potatoes

$9

Grilled Brocolini, Preserved Lemon

$9

Rosemary French Fries

$9

Crispy Maitake Mushrooms, Harissa Aioli

$9

French fries

$9
Desserts
$12
Cream Brulee

Classic Vanilla Creme Brulee

$12

Tres Leches, Strawberries, Cookie Crisp

Our version of Tres Leches, Condensed Milk, Evaporated Milk, Coconut Cream, served with Strawberries and Cookie Crisp.

$12

Chocolate Molten Lava Cake

Warm Chocolate cake with a melted center served with Vanilla Ice Cream and berries

$12

Apple Tart, Cinnamon Ice Cream, Salted Caramel

CRisp Apple Tart served with Cinnamon Ice Cream, topped with Salted Caramel.

$12
Consuming raw or undercooked meats, poultry, seafood, shellfish or eggs may increase your risk of foodborne illness.
Open 4pm - 7pm
cocktails $9
beer $7
wine $9
Beef Sliders

tomato jam, caramelized onions, pickles

$13

Shrimp Cocktail

Poached shrimp, served with pickled vegetables and cocktail sauce

$13

Arancinni

crisp risotto balls served with a spicy tomato sauce

$9

Smoked Salmon flatbread

smoked salmon, creme fresh, chives, dill, shallots on crisp flatbread

$11

Wild Mushroom and Truffle flatbread

goat cheese, a flatbread topped with truffle oil and chives

$11

Fois Gras

seared Fois Gras, Port - Blackberry demi

$13

Green Salad

$12

Escargot

Parsley, garlic, lemon, served with sourdough bread

$14
Beet and Gin cured Salmon

Avocado, radishes, pea shoots, beets, watercress

$17

House Made Granola

mixed berries, Acai puree, banana coconut

$16

Croque Monsieur

crisp ham and cheese toast, house bechamel sauce, served with salad

$18

Blueberry cast iron pancakes

Fluffy, Vermont organic maple syrup, whipped flavored creme fresh.

$19

Mommy's Grilled cheese

Humboldt fog, American, brie cheese, tomato on a grilled sourdough bread

$17

Shrimp and Grits

Sauteed whole shrimp in creole sauce over creamy Carolina grits, topped with crispy shallots

$21

Eggs Benedict

smoked salmon or classic ham, toasted muffing, espelette hollandaise

$19

Nutella French Toast

Seared brioche french toast, topped with Nutella and strawberries

$17

Burrata and Tomato salad

Heirloom Tomatoes, local burrata cheese, wild strawberries, fennel pollen, thorn croutons, white champagne dressing

$18

Kale and Brussels

Apple batonee, shaved sprouts, Kale, shaved pecorino cheese

$18

The Consulate Omelette

Caramelized onions, Boursin goat cheese, sauteed wild mushrooms, served with potatoes

$17

Hangover Burger

8 oz perfect grilled, caramelized bourbon onions, blue cheese, sunny side egg, lettuce, tomato, pickles. Served with cut fries

$25

Steak N' Eggs

Grilled skirt steak, herb roasted potatoes, sunny side up eggs, chimichurri

$31

Avocado and salmon toast

avocado, puree, smoked salmon topped with a poached egg

$18

Consulate breakfast

two eggs any style, bacon, sausage, potatoes

$19

Grilled Tuna Sandwich

basil mayonnaise, balsamic glaze, avocado, onions

$22
Sides

$9

Herb Roasted Potatoes

Thick hand cut Country Bacon

Creamy Grits

Grilled sausage
*Consuming raw or undercooked meats, poultry, seafood, shellfish or eggs may increase your risk of foodborne illness.
TUNA TARTARE 18
Avocado mouse, Yuzu dressing, crispy shallots

ROSA SALAD 19
Radicchio, lola rosa, endives, frise, blood orange, blue cheese, balsamic
FLAMBEAD LANGOUSTINES 38
White Wine, Parsley, Garlic
SEARED FILET MIGNON 36
Port Wine Risotto-Seared Mignon medallion,
Port Wine Risotto and Demi.
POACHED LOBSTER TAIL 38
Bouillabaisse and vegetables
DESERTS 12
Semi fredo
Molten Chocolate Lava Cake, Vanilla Ice Cream